Summer schedule 2020
Due to the Belgian National holliday, we are closed on 21/07/2020.
The rest of the summer we are continuously available to you according to the known opening hours:
Mon - Thu: 8am - 12pm and 12.30pm - 5.30pm
Closed on Friday.
We wish all customers and visitors a great summer!
Van haarlak naar handgel.
Uit "De krant van West-Vlaanderen"
Carin Haircosmetics komt tegemoet aan de hoge vraag naar desinfecterende handgels. Het bekende Middelkerkse bedrijf gooit hiervoor haar productie van haarcosmetica helemaal om. "Op die manier helpen we belangrijke actoren in de zorgsector, zoals het AZ Damiaan, vzw Arcade en De Brem."
Lees hier het volledige artikel.
Workshop Ammonia Free Day 'Luméa'
On Monday 13th of May, we welcomed a group of hairdressers to the Carin Haircosmetics Academy. To start the day on a good note, the hairdressers and their models were presented with pastries and coffee. 
After explaining about the ammonia free colouring from the Carin Haircosmetics 'Luméa' series, our experts Dominique and Lynn, advised the hairdressers about making the correct diagnosis in order for them to be able to get to work independently.
The result: new skills learned, new colours introduced and a lot of happy faces 😊. In other words, the training has been unanimously approved by the participants.
In short, another successful workshop! On to the next!
 
Pivot Point - Contouring & Highlights @ Carin Haircosmetics
On Monday, March 18, we had the training Highlight & Contouring in the Carin Haircosmetics Academy under the guidance of Pivot Point.
In the morning Karin discussed the different facial shapes and how we can adjust a hairstyle based on the color.
After explaining some techniques, the hairdressers were allowed to work on practice head, another successful training at the Carin Haircosmetics Academy!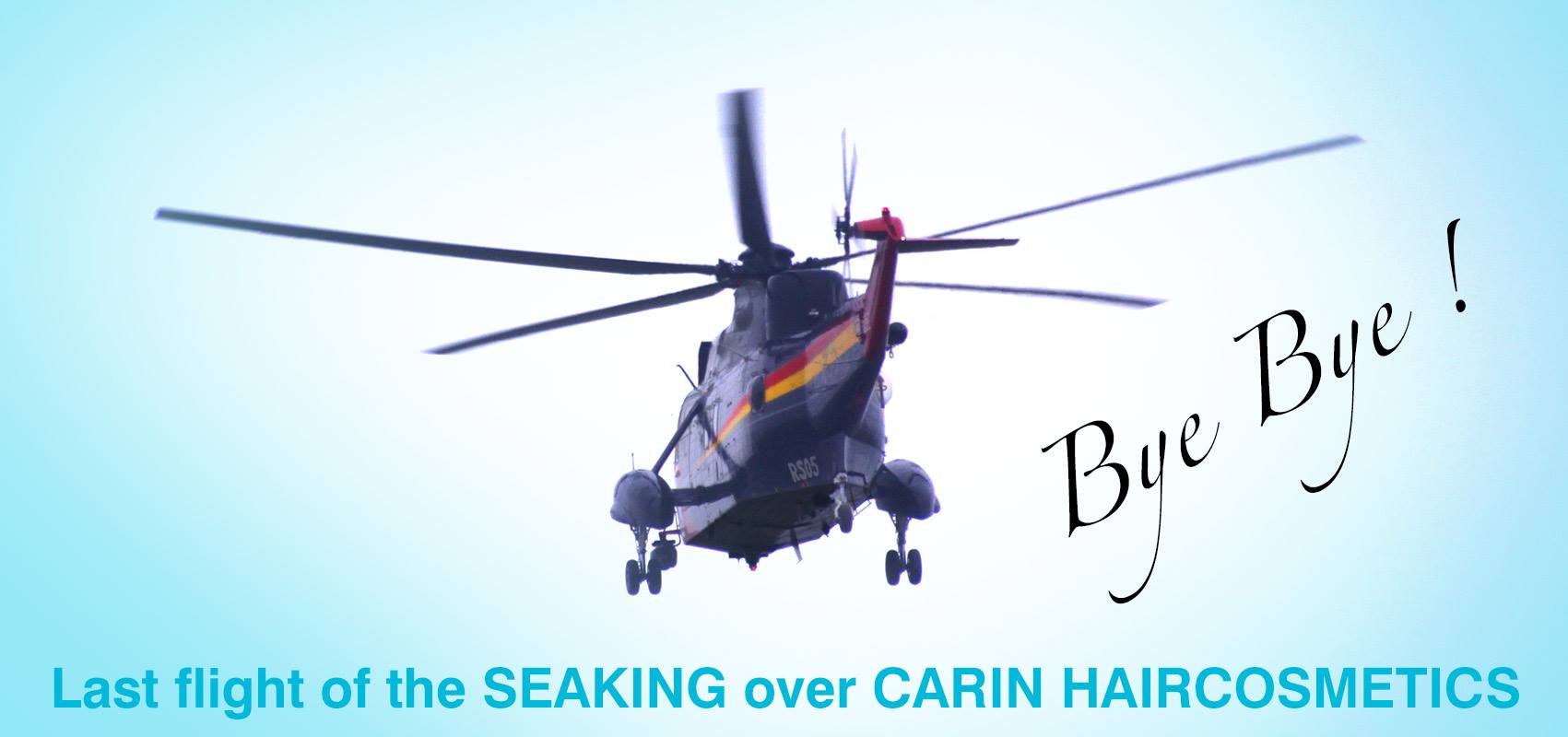 Last flight of the SEAKING over CARIN HAIRCOSMETICS
Last flight of the SEAKING over CARIN HAIRCOSMETICS - 21-03-2019
Get Inspired 03/12/2018
Guillaume Lefever & Carin Haircosmetics introduce you to the newest trends.
Carin Haircosmetics today @ KTA2 Diest
On September 25, we were visiting the KTA for a basic training.
Photos can be found here.
Pivot Point @ carin
The training "old school" men was a success.
View the results on our Facebook page!