Openbedrijvendag 03/10/2021
SUNDAY 3 OCTOBER from 10am to 5pm!
The mission of Voka Open Bedrijvendag is to show entrepreneurship to the general public.
You are invited to discover how the professional hair cosmetic products of CARIN HAIRCOSMETICS are developed and produced.
For CARIN HAIRCOSMETICS it is the opportunity to proudly show what goes on behind the company walls day in and day out.
info and registration via voka.be
Braids & Updo's by Maaike Damhuis
On 10 May and 27 September 2021 we will receive Maaike Damhuis for a workshop Braids & Updo's.
Bio Protein New & Improved
A deficiency of proteins is mainly the cause of dry and damaged hair.
Bio Protein strengthens the hair from inside by using proteins that will nourish the hair shaft.
Ask your dealer about the launch promotion and recieve a free banner and brochures.
Curious about more promotions? Follow us on Facebook and Instagram.
The new Winter Colors from Color Intensivo are here!
Ask your dealer about the launch promotion and receive a free counter display + technical sheet with a step by step explanation on how we did a brilliant makeover.
Curious about the pictures? Check out our Facebook and/or Instagram page!
Product in the spotlight: Botéa Elements VITAL
We're having a crazy patch, it is enough to lose your hair 😉
VITAL SHAMPOO is designed for the prevention of hair loss and thinning hair.
It contains Bio Capigen™ VEG, a vegetable alternative to animal keratin. Vital Shampoo both reduces hair loss and stimulates hair growth. It contains hydrolysed soy proteins, zinc PCA, ginseng, red onion bulb extract, glucose, and vitamins B 3,5,6 & 8.
Use daily for approximately 12 weeks in combination with Vital Lotion.
VITAL LOTION treats hair loss and thinning hair using Follicusan™.
Vital Lotion actively vitalises cells of hair follicles which prevents premature, accelerated hair loss.
To be used in combination with Vital Shampoo for approximately 12 weeks to regulate the growth cycle. Apply Vital Lotion twice daily to the scalp in 3 cm sections and rub into the scalp. Do not rinse.
* A look behind the scenes: check our socials for a nice video.
Haarstudio Herman uit Lennik wint de wagen!
Carin Haircosmetics organiseerde ondanks Corona toch een mooie eindejaarsactie!
Herman Vande Velde (57) uit Lennik heeft er de hoofdprijs mee gewonnen. Hij nam maar al te graag de Fiat 500 Rockstar twv €14.000 in ontvangst.
"Ik ben al 34 jaar kapper én klant bij Carin, begin oktober plaatste ik een bestelling bij mijn verdeler, Luc Vandesompel. Ik kocht er simpelweg 4 bidons professionele shampoo en vulde op aanraden van mijn vrouw, Nancy, het formulier in." , vertelt Herman ons. "Nooit meer aan gedacht, kreeg ik vorige week opeens telefoon. Tot op het laatste moment dacht ik dat ze mij voor de gek aan het houden waren. Het drong helemaal niet door. Wat fijn om 2020 op deze manier toch nog mooi af te sluiten!"
De actie liep van 14 september 2020 tot 26 november 2020, elke klant kreeg bij aankoop van een promotiepakket een uniek wedstrijdformulier met enkele vragen op. Uit een 500-tal deelnemende kapsalons werd op maandag 7 december 2020 het winnende lot getrokken.
Summer schedule 2020
Due to the Belgian National holliday, we are closed on 21/07/2020.
The rest of the summer we are continuously available to you according to the known opening hours:
Mon - Thu: 8am - 12pm and 12.30pm - 5.30pm
Closed on Friday.
We wish all customers and visitors a great summer!
Van haarlak naar handgel.
Uit "De krant van West-Vlaanderen"
Carin Haircosmetics komt tegemoet aan de hoge vraag naar desinfecterende handgels. Het bekende Middelkerkse bedrijf gooit hiervoor haar productie van haarcosmetica helemaal om. "Op die manier helpen we belangrijke actoren in de zorgsector, zoals het AZ Damiaan, vzw Arcade en De Brem."
Lees hier het volledige artikel.
Workshop Ammonia Free Day 'Luméa'
On Monday 13th of May, we welcomed a group of hairdressers to the Carin Haircosmetics Academy. To start the day on a good note, the hairdressers and their models were presented with pastries and coffee. 
After explaining about the ammonia free colouring from the Carin Haircosmetics 'Luméa' series, our experts Dominique and Lynn, advised the hairdressers about making the correct diagnosis in order for them to be able to get to work independently.
The result: new skills learned, new colours introduced and a lot of happy faces 😊. In other words, the training has been unanimously approved by the participants.
In short, another successful workshop! On to the next!
 
Pivot Point - Contouring & Highlights @ Carin Haircosmetics
On Monday, March 18, we had the training Highlight & Contouring in the Carin Haircosmetics Academy under the guidance of Pivot Point.
In the morning Karin discussed the different facial shapes and how we can adjust a hairstyle based on the color.
After explaining some techniques, the hairdressers were allowed to work on practice head, another successful training at the Carin Haircosmetics Academy!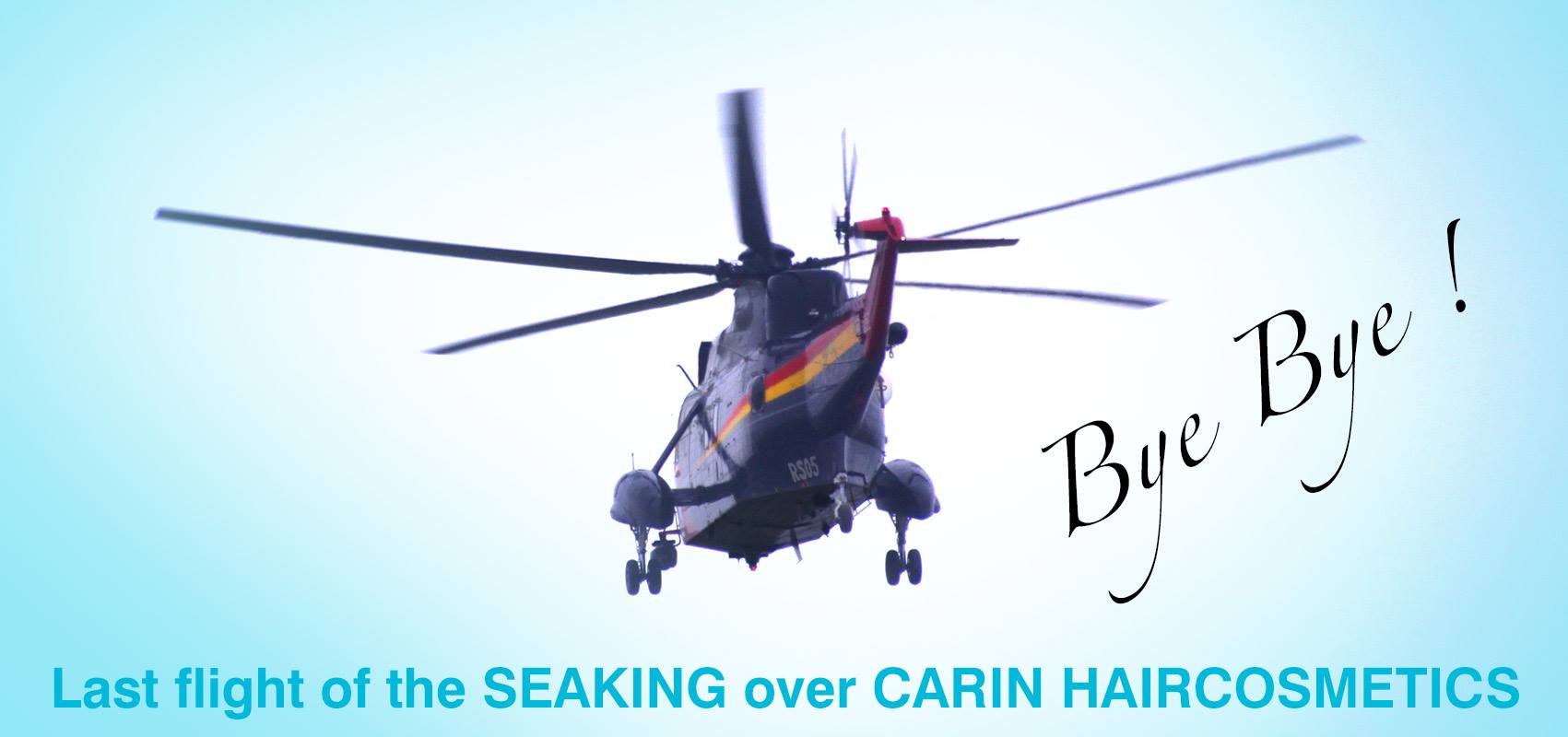 Last flight of the SEAKING over CARIN HAIRCOSMETICS
Last flight of the SEAKING over CARIN HAIRCOSMETICS - 21-03-2019
Get Inspired 03/12/2018
Guillaume Lefever & Carin Haircosmetics introduce you to the newest trends.
Carin Haircosmetics today @ KTA2 Diest
On September 25, we were visiting the KTA for a basic training.
Photos can be found here.
Pivot Point @ carin
The training "old school" men was a success.
View the results on our Facebook page!